We are originally from Weissach, a suburban area of Stuttgart, Germany and moved to the US in 1996 with my husband's company. Back then we brought our first Belgian Sheepdog, Bonnie vom Blaubeerwald with us. Bonnie was bred in Germany. I competed with Bonnie in obedience. It was always in the back of my mind to breed Bonnie  once back in Germany. But as so many times in life, things came differently and our US contract got extended and relocated from Potomac, MD to Raleigh, NC where my children went for the first time into an American School. They needed a fulltime mom and so my time with Bonnie was limited and she stayed our beloved family dog. Bonnie was always an important family member for my children and for us and was with us on many road trips to the West, Mid West and East Coast of the United States as well as Canada.
Sadly in spring 2009 we lost Bonnie to lung cancer, which was very devastating for us. In addition my youngest son went off to college and so the house became very very quiet. After some time had passed, my husband and I decided to look for another Belgian. My search for European type Belgian, healthy strong lines with sound temperaments led me to Lorra Miller, Isengard, at the west coast.
Soon after my visit I became proud owner of Isengard's Z- Lucy Wagalicious (Niki x Teddy). As cute as a button, she wrapped us around her little paws and brought joy and laughter back into our house. Lucy took me on a new road and together we began to explore K-9 sports, such as Agility, Rally-O, Obedience as well as the show ring. However, our favorite venue is the agility ring in which we compete at master level.
Eventually Lucy became the foundation bitch of my kennel "Blackforest®". The name of my kennel originated from the area we used to live in Germany.
In 2013 and 2014 we bred two litters of which we kept Lilly and Roxy in the family.
We hope you enjoy our home page!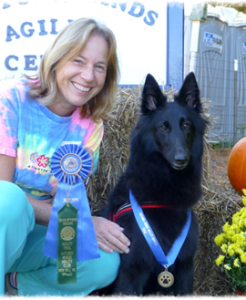 GCH Isengard's Z-Lucy Wagalicous
CGC CD RE AX AXJ OF FMD HIT
born: 05-01-2010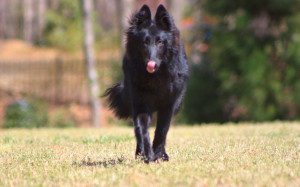 Blackforest's® Bright Star CGC –  Roxy
born: 08-26-2014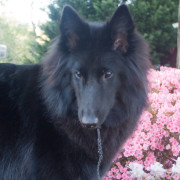 Blackforest's Amaryllis RN – Lilly
born: 04-06-2013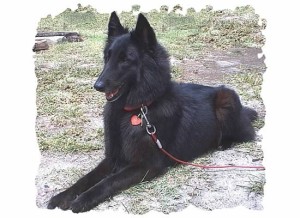 Bonnie vom Blaubeerwald CDX
05-07-1995 – 03-11-2009